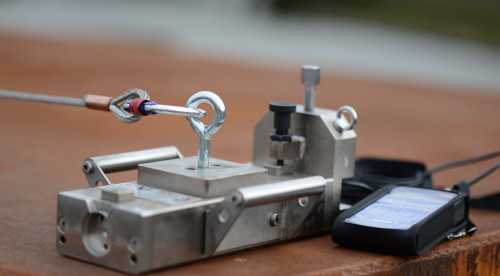 Working safely with magnetic anchors
With McNetiq's magnetic anchors with Controlock® technology, a fall arrest system can be safely secured. This technique is especially useful in situations where permanent fixing points cannot be applied.
For safe use of any magnetic fall arrest system on steel, it is critical to assess the magnetic strength of the anchors: the thickness of the steel plate, coatings or paints, and uneven surfaces are influencing the magnetic force. McNetiq's patented Controlock® system allows the user to check this actual magnetic strength on the spot.
McNetiq supplies magnetic solutions with Controlock® technology since 2013, initially for connecting scaffoldings to steel storage tanks. Users are global contractors that are serving a large range of the most reputable global independent tank storage operators, mayor oil producers, and chemical producers.